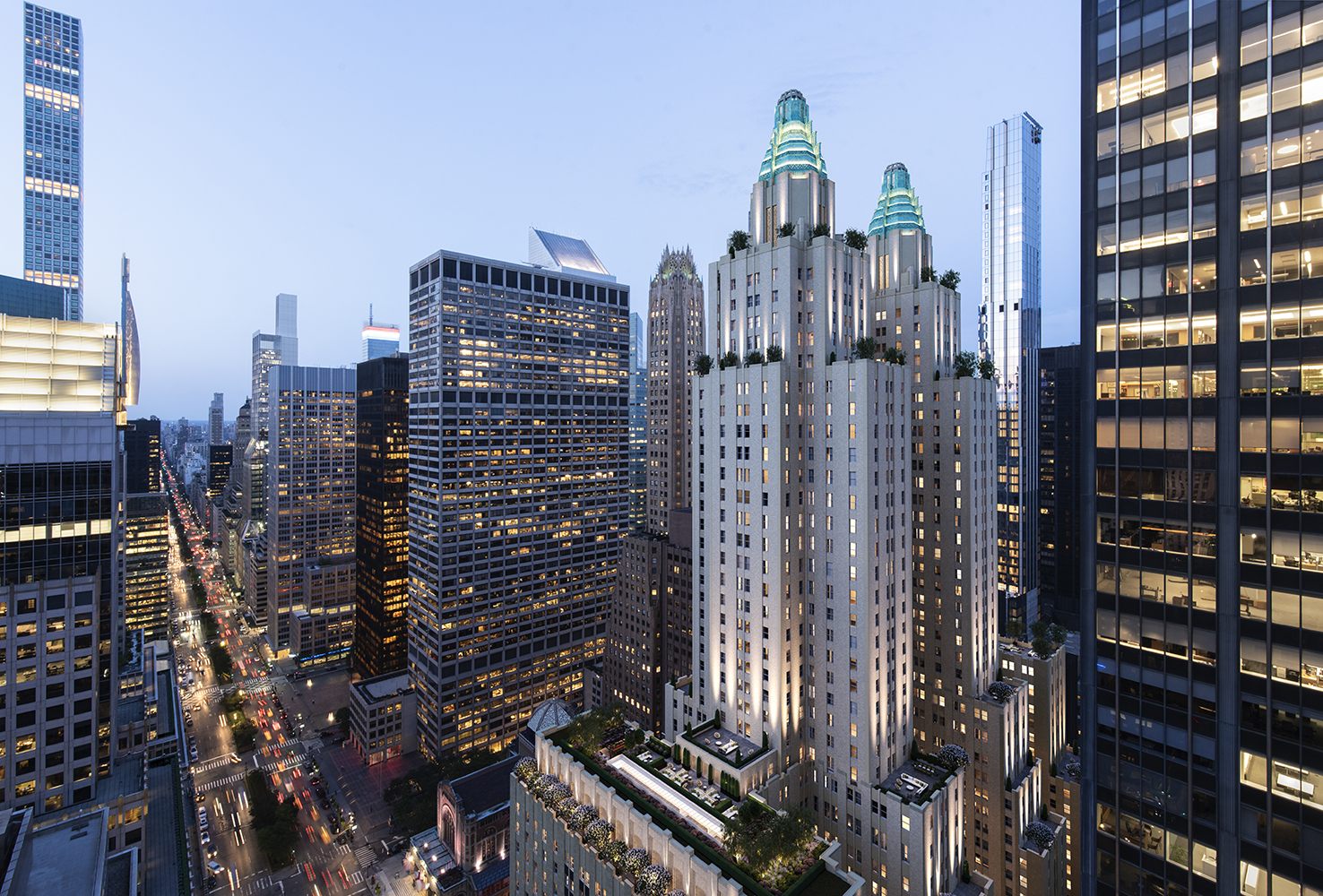 Waldorf Astoria
Waldorf Astoria
Sector
Residential & Hotel
Location
Manhattan, New York
Architect
Skidmore Owings & Merrill
Visualization
The Boundary
In February 2020, the sales gallery for the Towers of The Waldorf Astoria opened its doors to the public, with Property Platform powering its impressive multi-room experience. Property Platform controls six displays throughout the space, including an immersive curved LED wall that accurately displays renderings to scale. In addition, our software integrates with multiple 3rd party systems, including an interactive history experience and two architectural models that depict the building and surrounding cityscape. Property Platform also created a real-time, virtual 3D version of the building model, allowing the sales team to show apartments in context—even when outside the sales gallery. And to fully support ongoing sales and marketing, Property Platform integrates with the Spark CRM system that the team at Douglas Elliman uses to manage the project.
The COVID-19 epidemic has created unprecedented challenges for the luxury residential real-estate market. Forced to utilize conferencing tools such as Zoom to replace in-person meetings, many sales teams now find themselves dealing with lost connections and delays, as well as compromised image and video quality.
Realizing the importance of showcasing these assets, Property Platform developed a cutting edge solution to help the Waldorf team seamlessly transition to a purely digital experience – without any loss of quality. This brand new tool offers agents the ability to lead their clients through a virtual tour by generating a unique remotely-controlled link. This allows agents to maintain control of the narrative while presenting an array of diverse media.
With a simple link, agents can take their clients on a guided tour with a personal touch while still maintaining the quality that's seen at a showroom. Although this tool was conceived due to COVID 19, Property Platform is confident that Waldorf and others will continue to see its utility in the future, especially with non-local buyers.
Originally built in 1931, the fully renovated Art Deco building will include 375 residences ranging from studios to penthouses—as well as 375 hotel rooms. The team includes architects Skidmore Owings & Merrill, interior designer Jean-Louis Deniot, developer Dajia US, and Douglas Elliman Development Marketing. Hotel interiors are being executed by Pierre-Yves Rochon Inc, and Simon de Pury is the residential art curator. Douglas Elliman is handling US sales while Knight Frank manages sales abroad.
Photos taken by Michael Young