Luxe technology for luxury real estate.
Visually stunning. Fully immersive. Simple to use.
---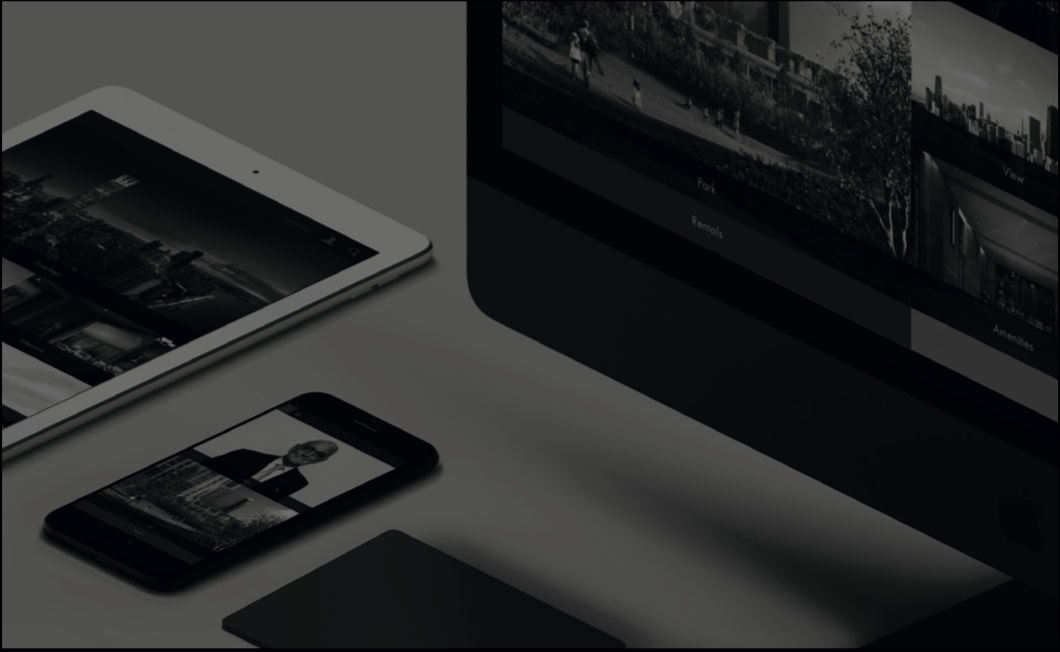 Cross-Platform Functionality
Compatible with both Windows and iOS on mobile, desktop, and touchscreen applications.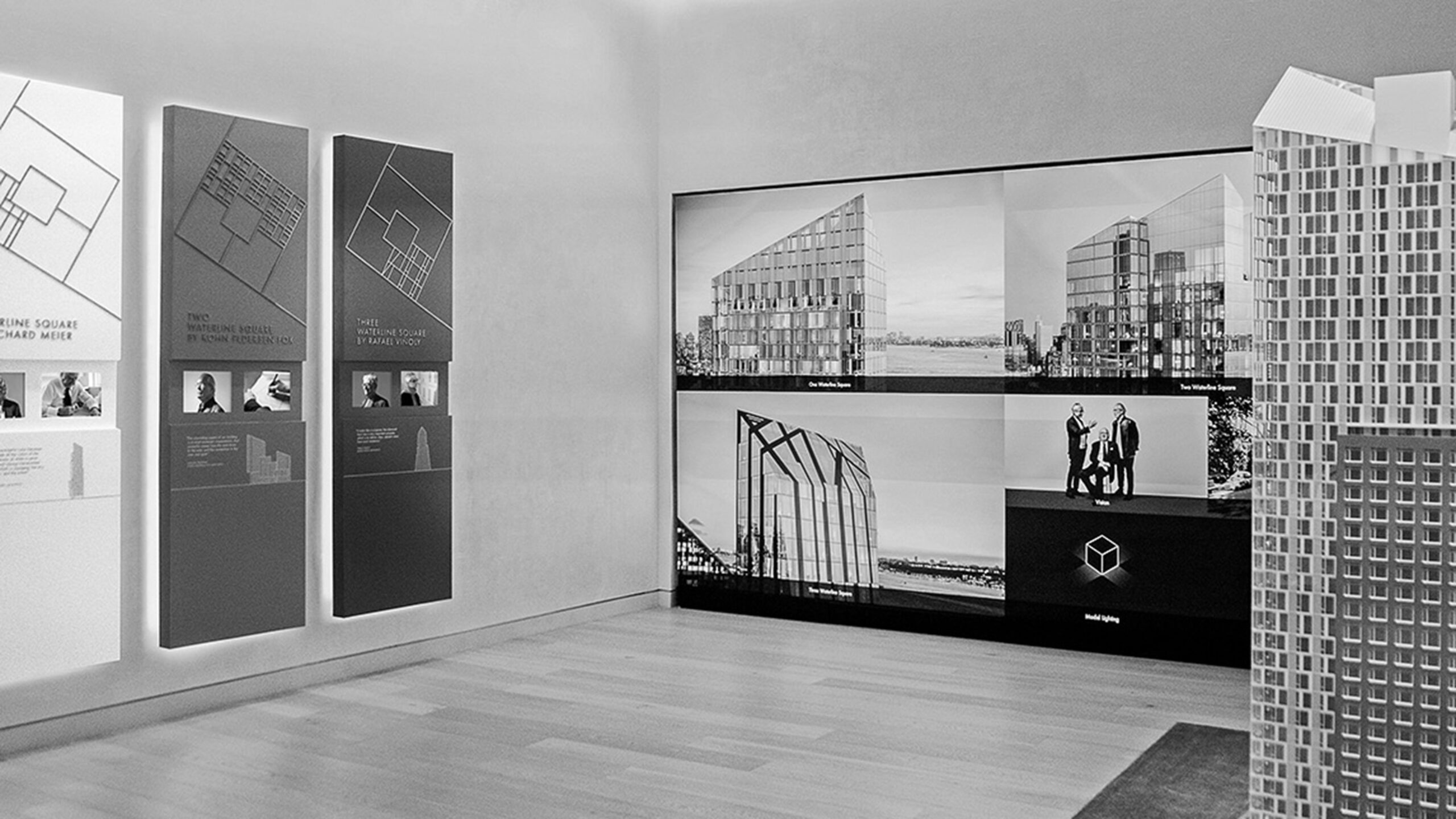 Unlimited Integration
Easily activate and control multiple screens, architectural models, lighting, and shades with your devices.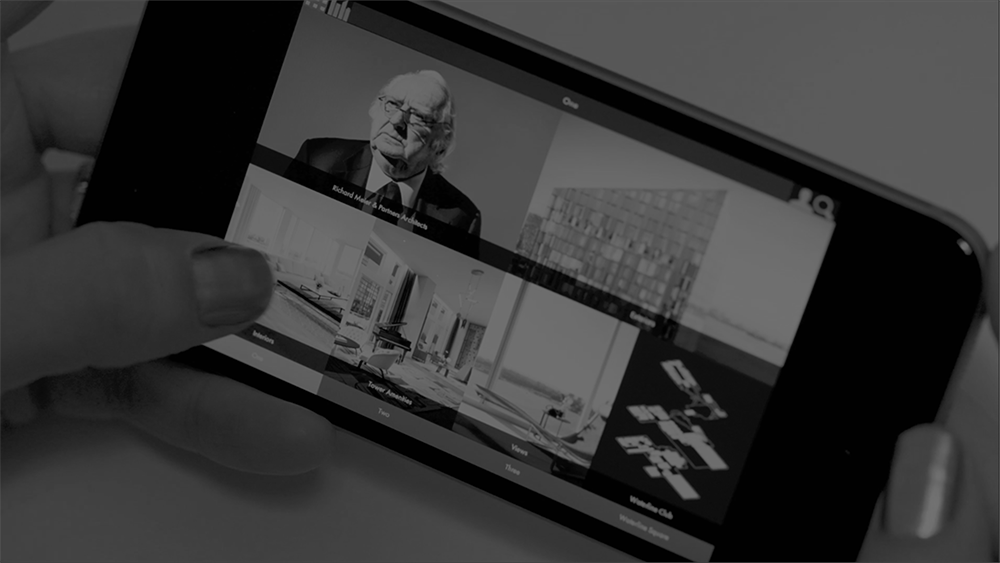 Mobile Ready
Able to replicate the sales center experience anywhere in the world, our platform is designed for stand-alone presentation on any mobile device—even without a wifi connection.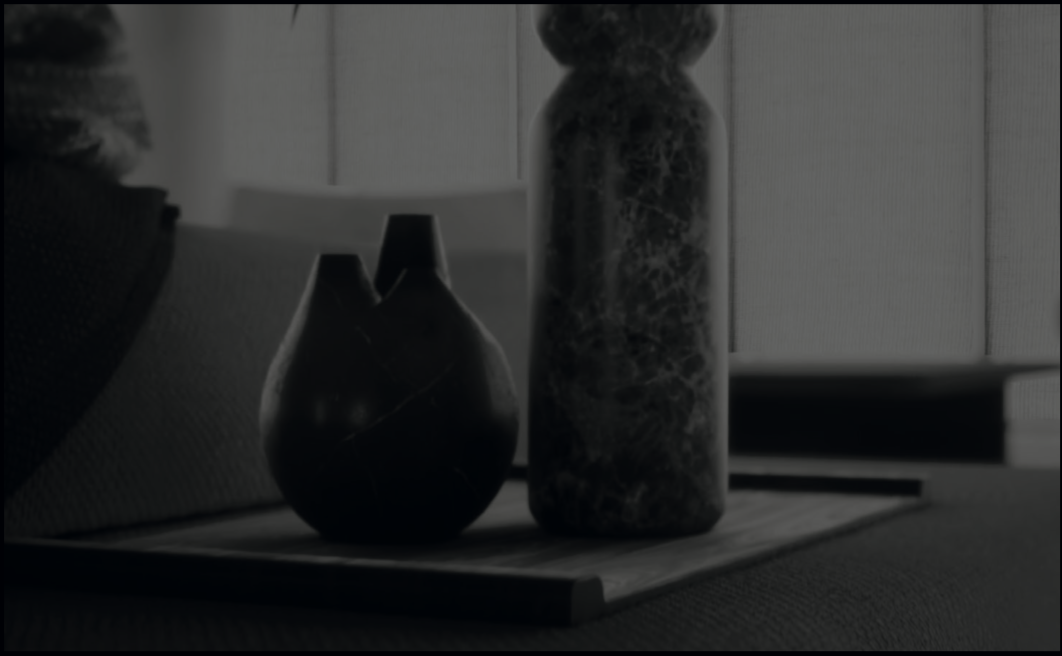 4K Resolution
Compatible with the highest quality 3D rendering, photography, and animation for unrivalled performance.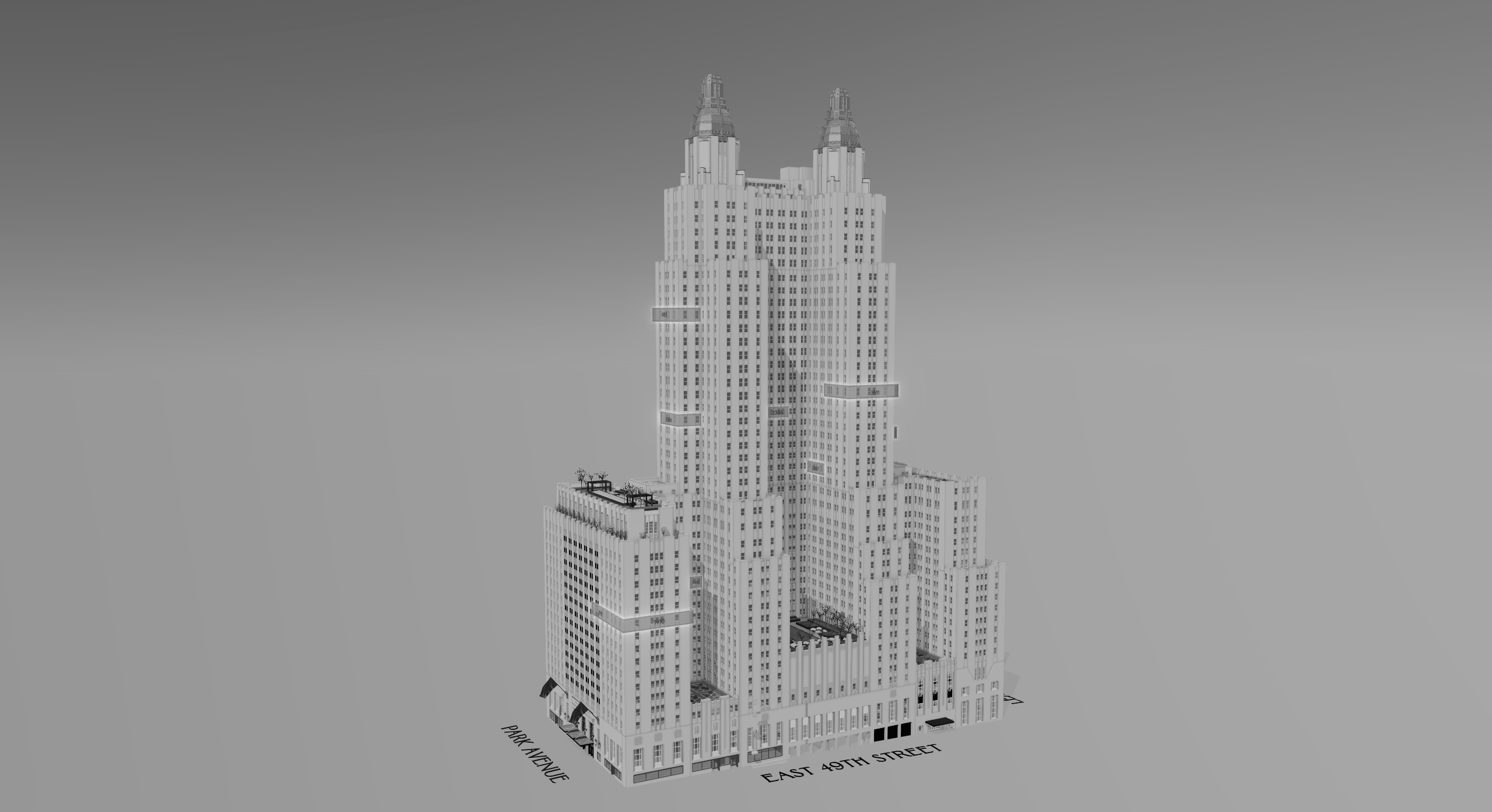 Virtual Building Tour
Walk clients through a photorealistic or brand-styled model of your development to showcase residences, amenities, and features.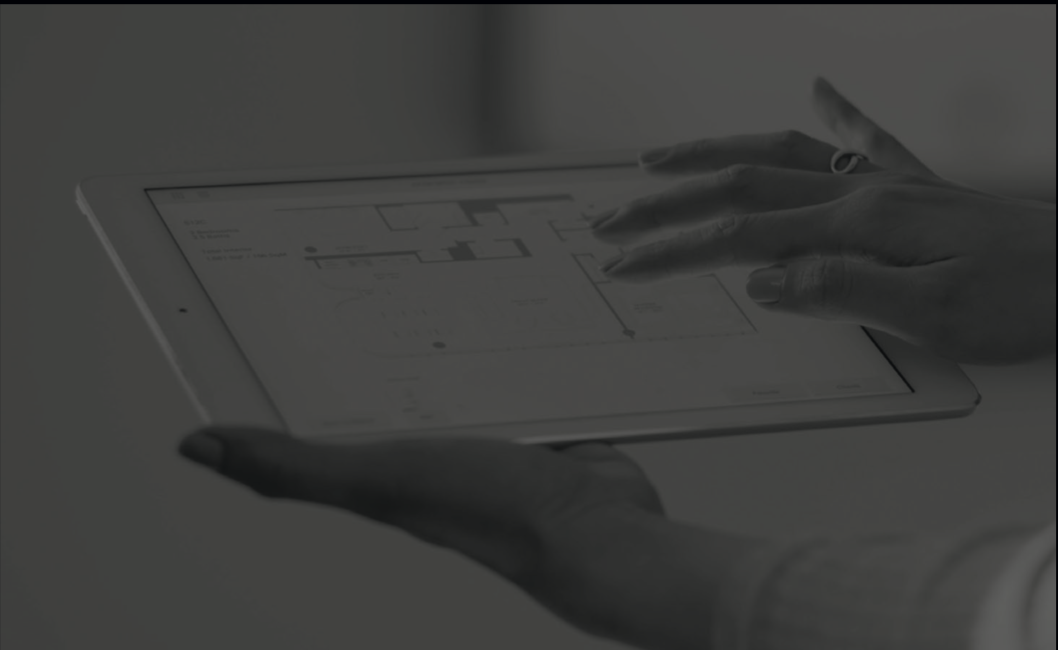 Interactive Floorplans
Zoom in and out with unmatched scalability, and easily compare up to four floorplans at a time.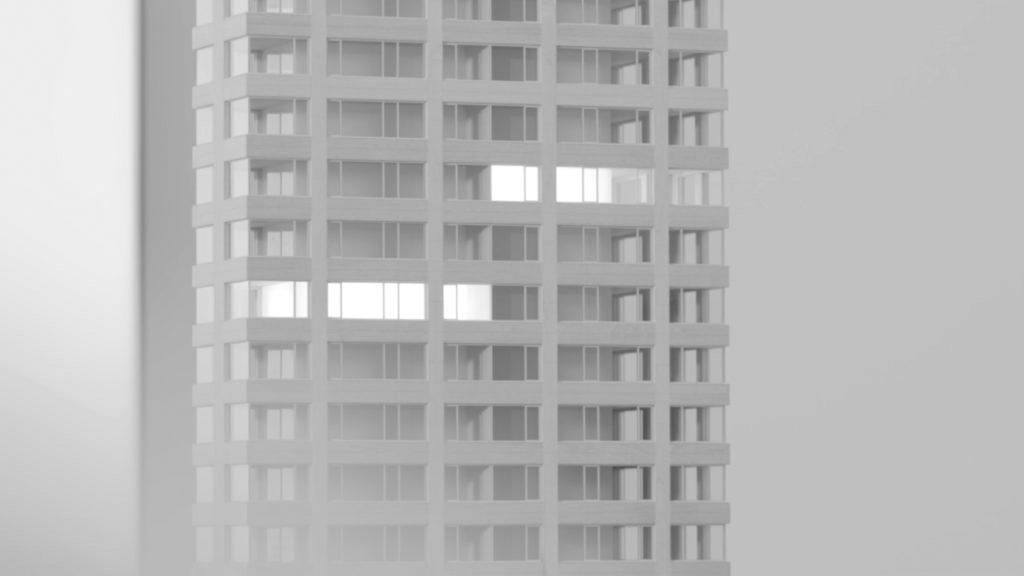 Control Lighting & Displays
Easily adjust your showroom environment with simple control of multiple screens, architectural models, lighting, and shades.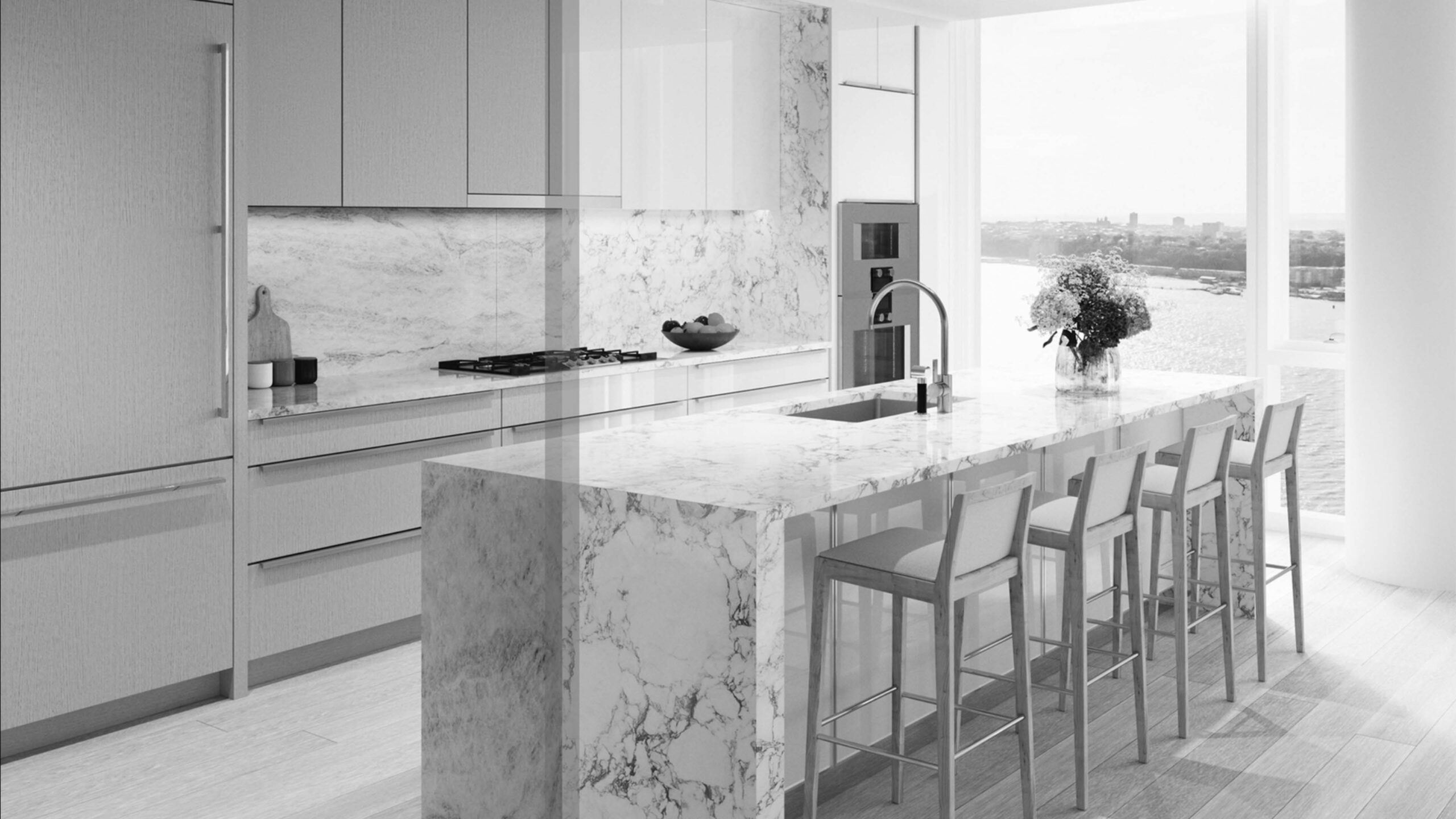 Compare Finishes
Compare unlimited finish options for each residence.
Email Custom Content
Directly engage clients beyond the sales center with targeted emails that link to custom URLs and content. Potential buyers can explore branded interactive materials that extend the in-person experience.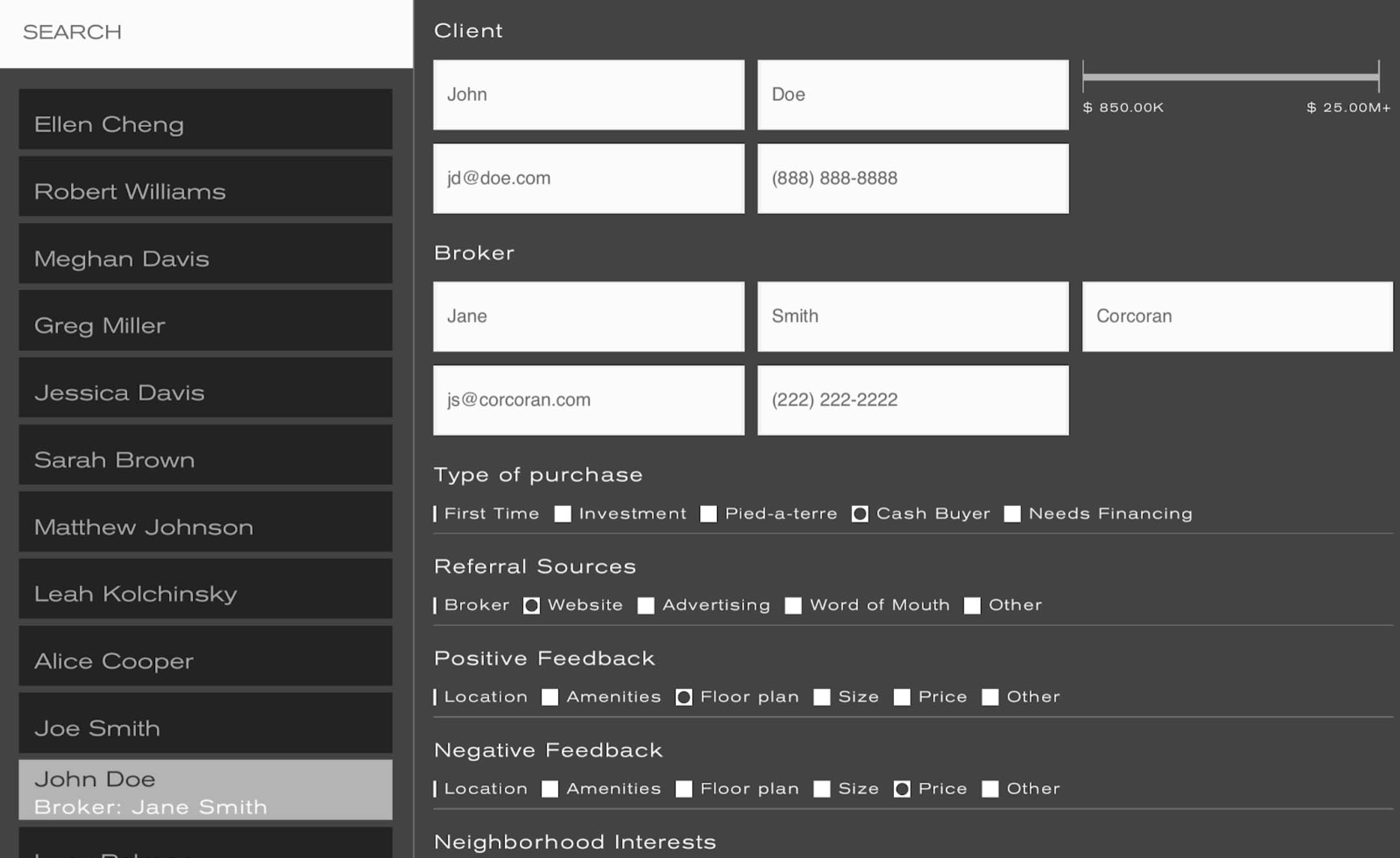 CRM Integration
Seamlessly integrates with your client relationship management system for optimum efficiency.
Remote Digital Tour
A broker-led remote alternative to an in-person sales gallery experience. Present renderings, video, and other custom content without any loss of quality
Online Content Management System
Easily update availability, pricing, and content.
Data & Analytics
Capture key client information for more targeted remarketing.
Concierge Service
Full on-call service from showroom consultation and design to unparalleled post-launch support.
Global Reach
Our visual platform transcends language barriers and can be utilized by sales agents around the world.