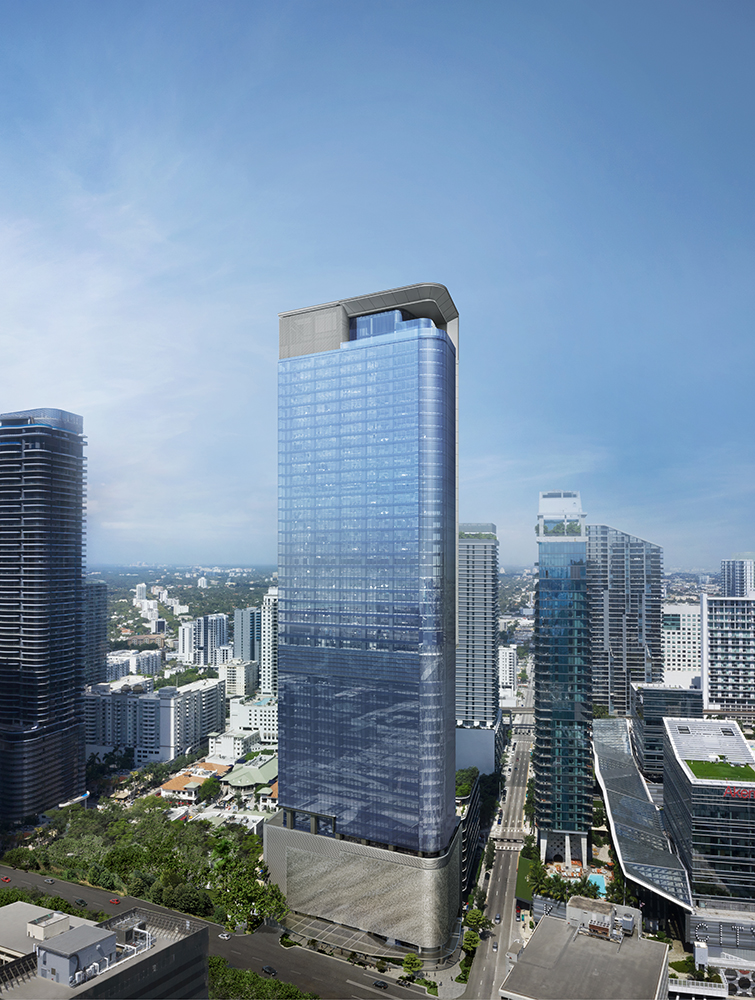 830 Brickell
830 Brickell
Architect
Adrian Smith + Gordon Gill
In October 2019, Property Platform debuted its first commercial real estate project in partnership with the OKO Group. 830 Brickell is a boldly contemporary development that will be the second-tallest office building in Miami. The architect, Adrian Smith + Gordon Gill, aimed to reinvent the workplace lifestyle for the highest caliber of global workforce and to elevate the architectural expression of the building to the level of museum-quality art. That's exactly what Property Platform was built for: to support visionary real with a powerful solution that can elegantly tell its story.
Agents are attracting the world's largest companies to the new building by taking our technology on the road. Project Platform allows them to showcase 830 Brickell's rich content through hi-res renderings, an office finder, and a digital axonometric model used to highlight spaces in the building—all via our mobile app that can replicate the sales center experience.
Property Platform looks forward to enhancing and elevating the sales journey for additional commercial properties.