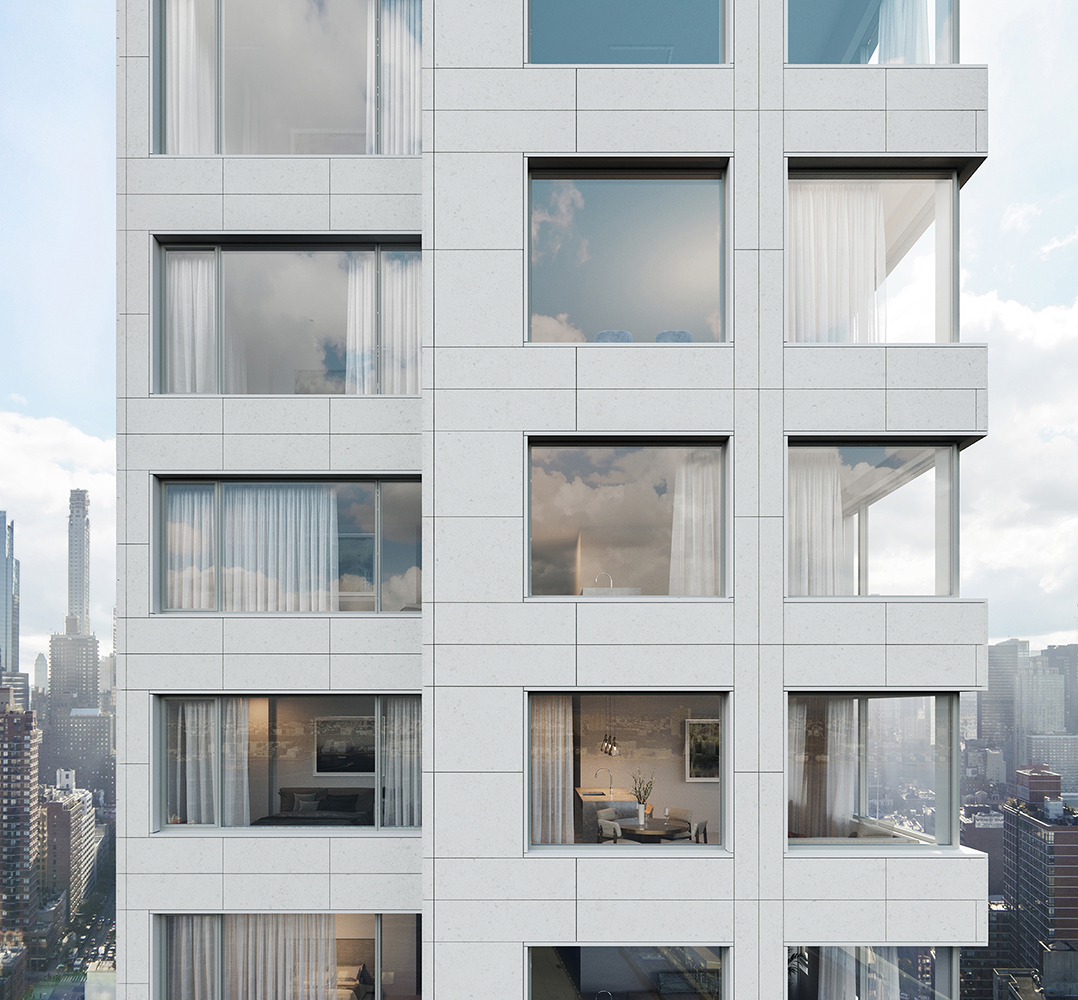 611 West 56th St
611 West 56th St
Visualization
The Boundary
Sumaida + Khurana and LENY commissioned world-renowned Portuguese architect, Alvaro Siza, to design 611 West 56th Street. This 172,000 SF condominium in Manhattan houses 80 luxury residences with expansive views of Hell's Kitchen, the Hudson River, and Midtown. Exquisitely proportioned and gracefully balanced, it is a beacon of architectural elegance on New York's west side.
The 611 West 56th St. sales gallery, designed by Noe & Associates, includes a 9-panel screen wall in the main presentation space as well as two smaller 4K displays in side rooms. The main space also includes an interactive touch-table and a beautifully styled wooden building model—all controlled by Property Platform's bespoke interface.
Siza is making his debut in the US with this beautiful project, which represents a major milestone for the architect and for Property Platform.