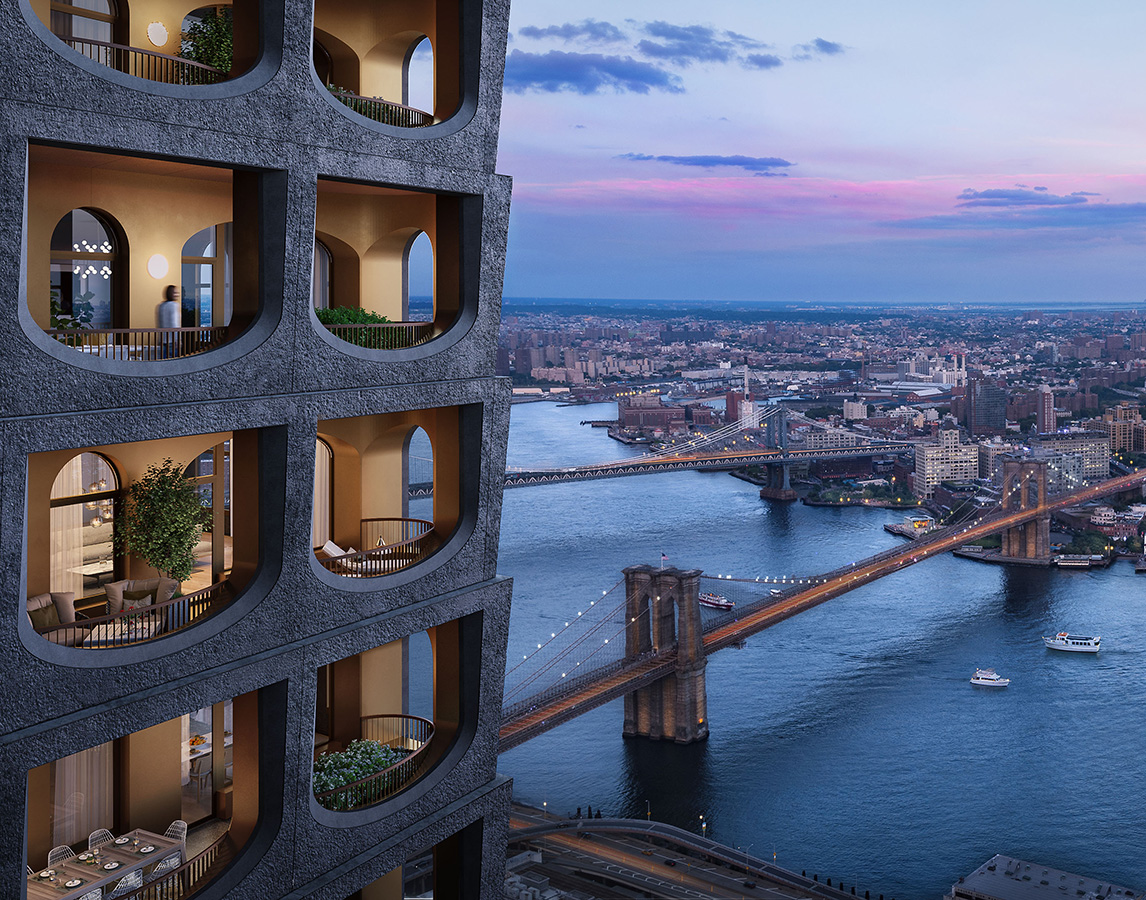 130 William
130 William
Architects
Sir David Adjaye
Hill West Architects
As of summer 2018, Sir David Adjaye joins the list of celebrated architects whose work has been showcased with Property Platform. Noted as one of Time's 100 Most Influential People, Adjaye is best known for his design of Washington D.C.'s National Museum of African American History. 130 William, the architect's first residential tower, is a partnership with real estate developer Lightstone Group, executive architect Hill West Architects, Corcoran Sunshine, and the design team at Partners and Spade.
130 William gave us the opportunity to implement new solutions within our software base. In the sales gallery, Property Platform powers three 4K displays and a 9-panel screen wall. For the first time, we employed Microsoft Surfaces as controllers—all with seamless performance. We also tackled new ground in integrating a rotation mechanism for the building's scale model, resulting in a memorable 360 viewing experience.
Model design and fabrication by Radii Inc. Photography taken by Sam Morgan.